5 Reads for the Productive Worker
At Freedom we are lucky to have many of our users write about their experience. From tweets to published articles – the Freedom community is buzzing with productivity strategy, advice, and experiments for a more focused, fulfilled life.
This week's articles focus on productivity, distraction, mindset, and the tools and strategies you can use to do the things that truly matter.

10 TIME MANAGEMENT APPS + EXTENSIONS FOR YOUR WEB BROWSING | Elise Moreau
When it comes to browsing the internet, it's not difficult to get lost. You sit down at your computer with the intent to get some work done, and before you know it you find yourself watching videos on Swedish shoe making or taking a quiz to find your spirit animal. Distracted browsing can happen to even the most productive of workers, but for many of us it has become a dangerous habit – so here are a few apps and extensions to help you take back control of the internet.

THE DIDEROT EFFECT: WHY WE WANT THINGS WE DON'T NEED – AND WHAT TO DO ABOUT IT | James Clear
The Diderot Effect states that obtaining a new possession often creates a spiral of consumption which leads you to acquire more new things. As a result, we end up buying things that our previous selves never needed to feel happy or fulfilled. The trap of the Diderot Effect is easy to fall into and creates a cycle that can be hard to break. Need help breaking your habit of cluttered consumption? This article's got you covered.

CUT YOUR HOURS AND GET MORE DONE WITH THESE 4 SMALL CHANGES | Stacey MacNaught
Too often we try to work and do more in order to be most productive. However, working longer and harder doesn't always mean producing better work. Check out these four small changes you can add to your routine that will boost your productivity and help you achieve more by doing less.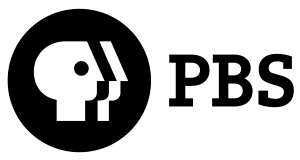 YOUR DEVICES ARE PROBABLY RUINING YOUR PRODUCTIVITY. HERE'S WHY| Lesley McClurg
Today, many of us feel that our devices are vital to our productivity. They allow us to check the weather, write emails on-the-go, listen to music, keep us entertained during a morning commute, and give us a direct line to our friends, family, and coworkers at any time of the day. Remaining connected and busy through our devices gives the impression of productivity, however in reality, these devices can have a grave impact on your ability to be efficient and effective.

PRODUCTIVE DESTRUCTION: THE 7-FOLD WAY TO TRIPLE YOUR PERFORMANCE | Charles Chu
Often, we equate success with doing more. However, when Charles Chu sat down and studied what makes people successful, he found that we've got it all wrong. Instead of doing more, the most successful find ways to do less – to simplify. Check out this article to learn more about his 7-fold way to triple your performance by doing less.