The short answer: not any more. Since August 18, 2018, there is no longer a single app on the iOS App Store that will allow you to block apps or their content. Since then, Freedom and a number of other content-blocking apps were removed from the app store under the premise of needing to remove the VPN (virtual private network) technology that our apps used to enable app or content blocking. Ironically, you can now only use Apple's latest attempt at digital wellness, Screen Time, to track and limit the time you spend on your phone.

The downside? Screen Time does not have the same app-blocking functionality that Freedom once offered. Even when using daily limits or downtime, the most Screen Time will do is remind you that you've reached your limit and offer a single option – "Ignore Daily limit."

We recognize that this is not an ideal situation, but since Screen Time is now the only option for limiting distracting apps, we decided to put together a guide on how to limit time spent on distracting apps using Screen Time.

**NOTE: If you downloaded Freedom before August 18, 2018 you can still have access to Freedom's app-blocking by restoring your previous purchase. To learn more about how to do that – visit our support doc here.
How to limit distracting apps with Screen Time
With Screen Time there are two ways to reduce the time you spend on your phone – by creating App Limits or by setting up Down Time to schedule time away from your phone.
---
Setting up app limits with Screen Time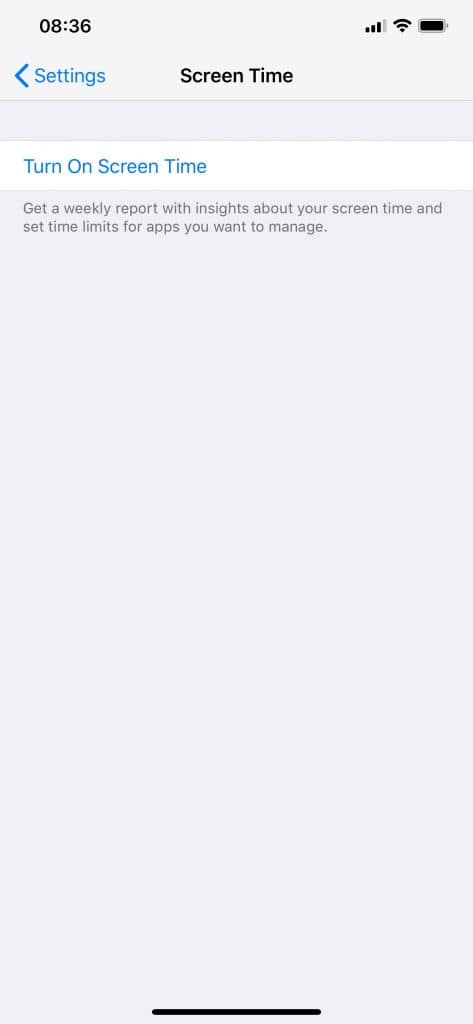 1. First go to Settings > Screen Time. And make sure you have Screen Time turned on.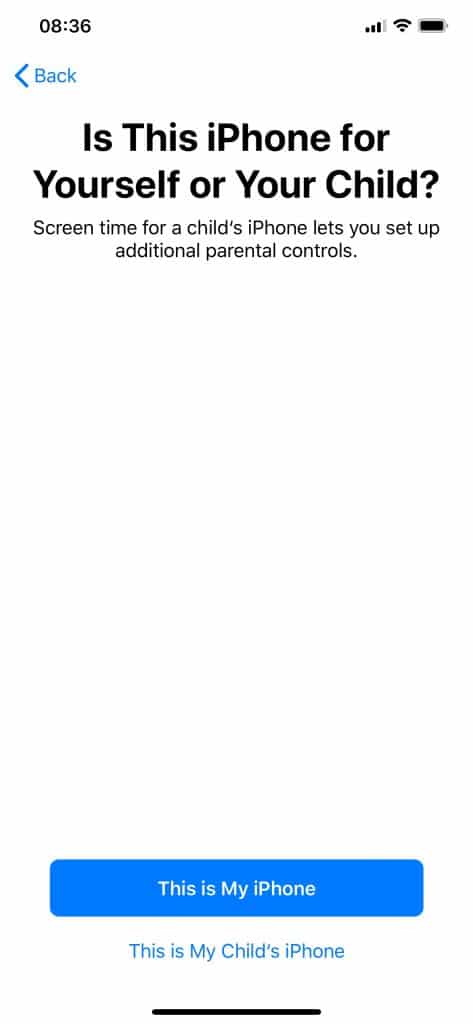 2. Hit continue and then select This Is My iPhone.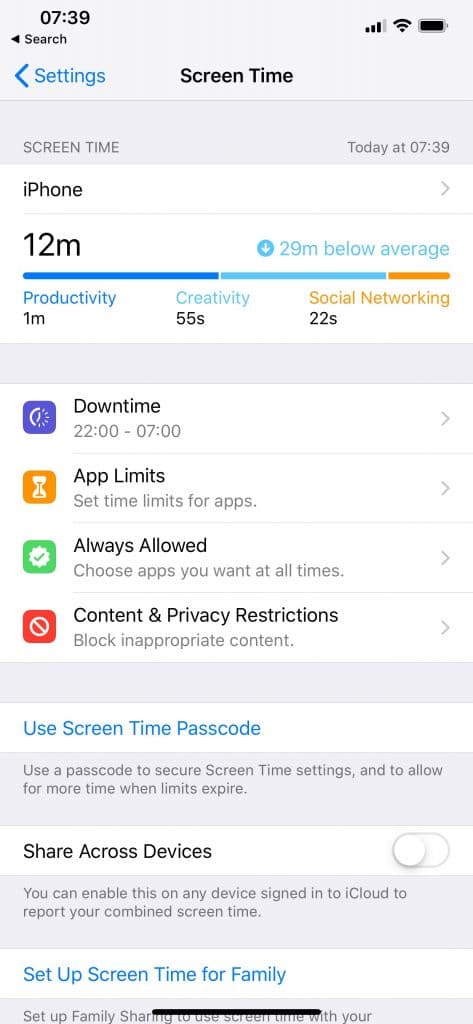 3. You should now be able to see how much time you have spent on your phone today broken down into app categories such as 'productivity,' 'social networking,' or 'creativity.'
Tap on the graph to see a more detailed view of either "today's" app usage or your habits within the "last 7 days".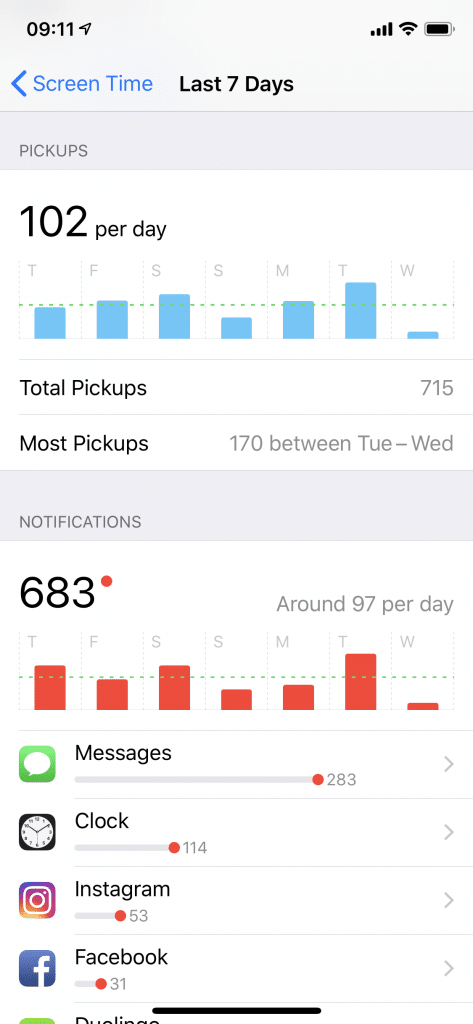 4. As you scroll down you will see a few graphs including your most used apps, number of pickups, and number of notifications.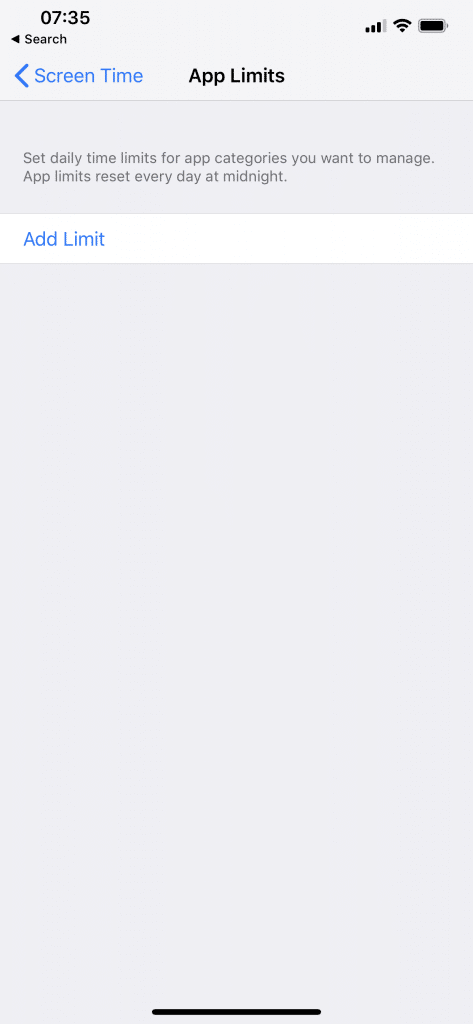 5. Next, go to App limits. From here you can set a daily limit for different categories of apps. For example, if you want to block games and social media during the work day or after you've spent an hour on them, simply select Add limit.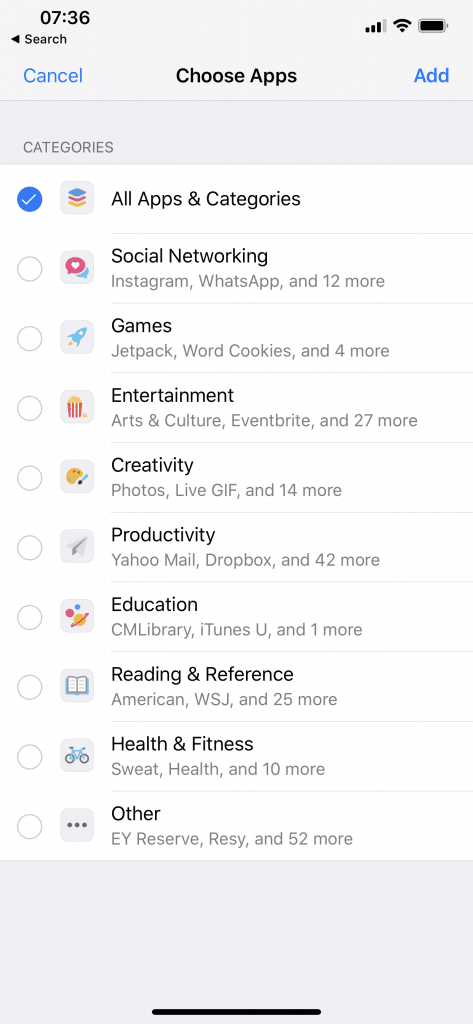 6. Next, select what app categories you wish to include in your daily limit. Unfortunately, these app categories are pre-determined and are currently unable to be edited.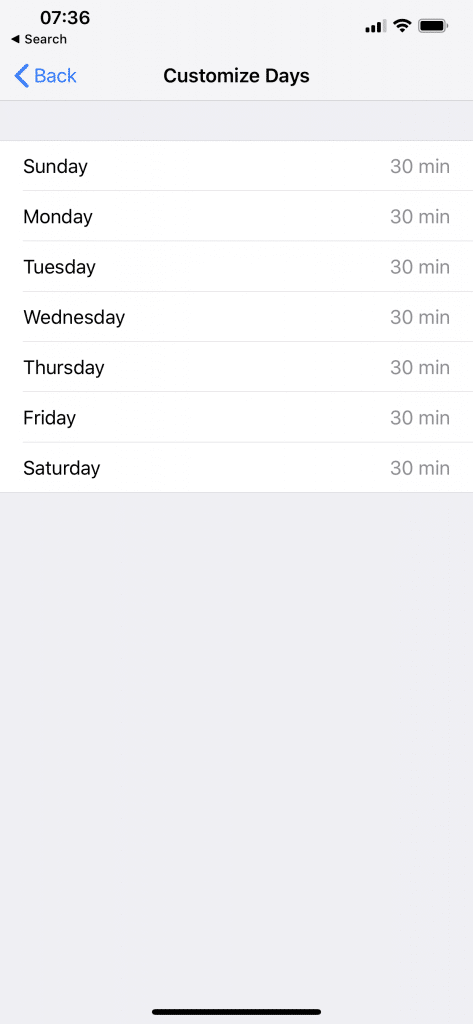 7. Once your limit is set, you will be able to use those apps until your allotted time is up. You can also customize your app limit depending on the day by selecting Customize Days. Screen Time will let you know 5 minutes before you've reached your daily limit. Your daily limit will also reset each night at 12:00 am.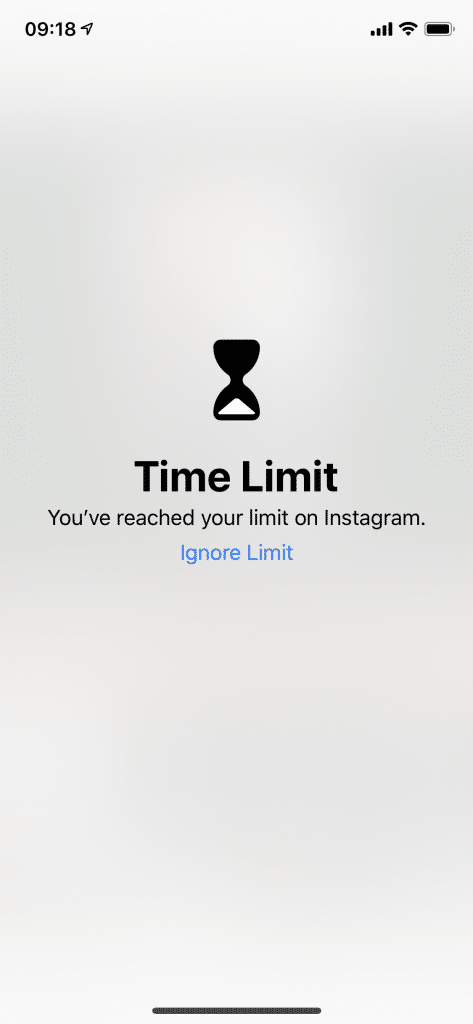 8. Once, your limit is reached, and you try to go to an app, Screen Time will let you know that you've reached your limit with the following screen that offers a single option – Ignore Daily Limit.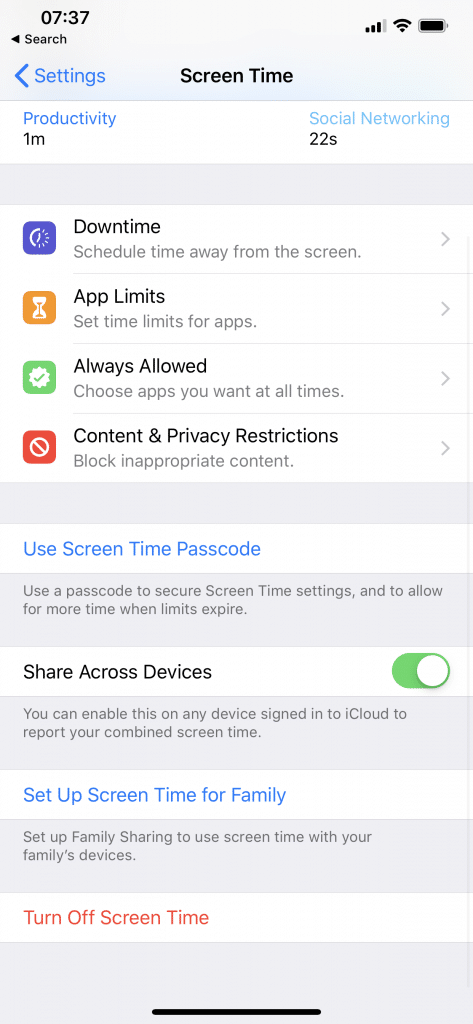 9. To App Limits limits across all your iCloud connected devices, make sure you have enabled Share Across Devices on the Screen Time home screen.
---
Setting Up Down Time Using Screen Time
Another option with Screen Time is to set Down Time for yourself, or time you specifically don't want to be on your phone. During this time all apps and sites will be limited except for those that you have selected to Always Allow.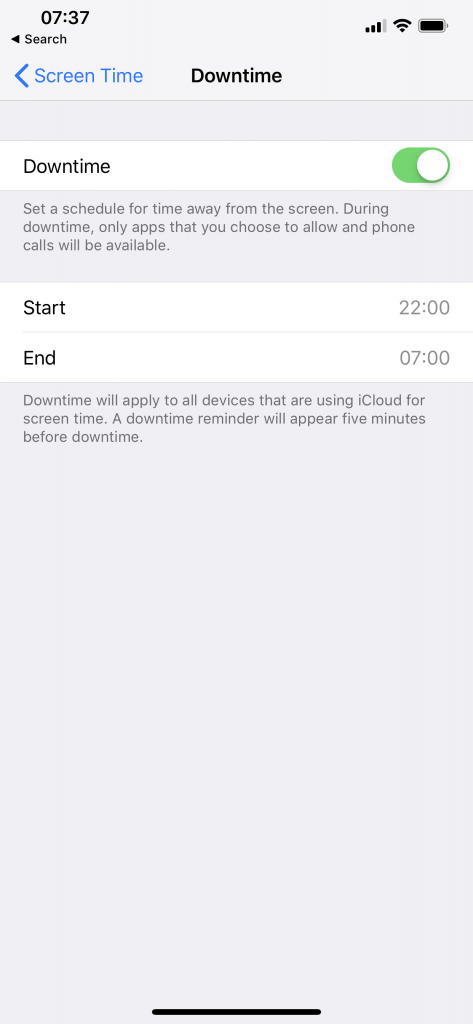 1. To set up downtime for yourself, go to Settings > Screen Time > Downtime and make sure downtime is enabled.
2. From here you can select when you want your Downtime to start and end each day.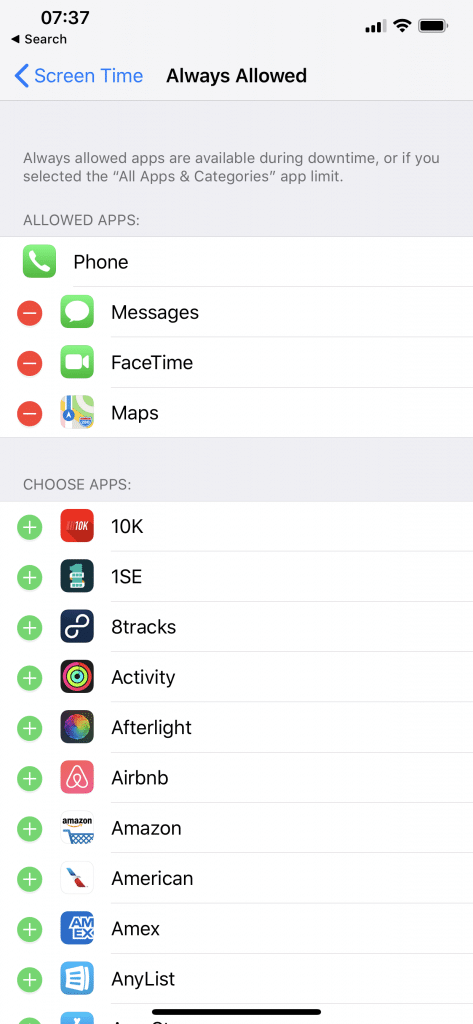 3. During those times all apps and sites will be grayed out except for the apps that you Always allow. To select apps you always want to have access to like Maps or Clock, simply go to Settings> Screen Time> Always allowed. From here you can select which apps you want to have access to.
Overall, we're glad to finally see companies like Apple, Google, and Instagram acknowledging the problem of digital distraction. But this is a multi-faceted issue that will take a variety of solutions to solve. Our hope for the future is that Apple will create a Screen Time API that will enable developers to build upon and improve the features and restrictions we need to reclaim our attention from addicting tech.

We hope that the conversation will continue and spur change to the landscape that will enable developers to continue to build robust solutions for healthier and more humane tech.
In the meantime, Freedom offers website and desktop app-blocking on Mac and Windows and mobile app-blocking for Android is now available download here.