How Freedom Is Making a Difference
At Freedom we are lucky to have many of our users write about their experience with Freedom. From tweets to published articles – the Freedom community is buzzing with productivity strategy, advice, and experiments for a more focused, fulfilled life. They certainly keep us inspired and motivated, so we figured we might share a few of our favorites in the hope that they will do the same for you.
---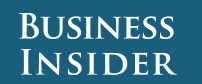 In this piece, Josh Nicholas describes how you can make the most of your day, with the least amount of effort and change to your daily schedule. Nicholas recommends learning to stack your habits, breaking free of the feed with the use of Freedom, taking walking meetings, doing one thing at a time, and evaluating your day.

Our Freedom community is filled with educators and academics. This post gave great app recommendations for all your planning, focus, and productivity needs for teachers, academics, students, parents, or just busy people in general.

In a world where distracting click-bait articles, news feeds, and notifications are king, depth of knowledge can be hard to find. In this piece, Barry Carter explains how reading books is something we can all do to combat the mental obesity caused by the regular intake of large amounts of shallow information. Finding the time and focus to do so can be hard, so Carter found a way to double his reading speed with the help of Cal Newport's "Deep Work," Freedom, Tim Ferris, and some headphones.

This segment by CBC's 'The Current,' focused on "calm technology," in which it featured thought leaders in the digital distraction and productivity space. Guests for the segment were Fred Stutzman, Freedom's founder and CEO, Tristan Harris, Co-founder of the Time Well Spent campaign and former Google Philosopher in Residence, and Peter Reiner, professor at the National Core for Neuroethics at the University of British Columbia.
They addressed the growing need for healthier digital practices, as problems of scattered attention, screen-time stress, and digital addiction continue to become increasingly prevalent.