At Freedom, we are lucky to have many of our users write about their experience. From tweets to published articles – the Freedom community is buzzing with productivity strategy, advice, and experiments for a more focused, fulfilled life.
This week's articles focus on tackling major productivity pain points – including procrastination, focus, digital addictions, and sluggish mornings.

---

THE BEST APPS AND PRODUCTS TO BREAK YOUR PROCRASTINATION HABIT | Allison Fox
Digital distraction is everywhere – stealing away your attention and time, while also helping you procrastinate the things that matter most. Although we now have a much better understanding of procrastination, many of us are still guilty of doing it fairly regularly. Luckily, this article has got you covered with a roundup of the best products and apps to help you fight off procrastination and get your work done.

SUBTLE AND INSIDIOUS, TECHNOLOGY IS DESIGNED TO ADDICT US | Adam Alter
Thirty years ago, smoking and tanning salons were widely accepted innovations – that is until their carcinogenic and health risks were fully known. In 30 years, what products or practices will we think previous generations crazy for using? If psychologist and marketing professor Adam Alter is correct, it's our widespread acceptance of addictive technology. Alter argues that much of the tech we use daily is designed to hold our attention for as long as possible, and to keep us coming back for more – a practice that Alter argues is unethical and should be stopped. To read more, click the link above!

CONNECTIVITY EXPECTATION | Barry Carter
In a world where being connected and logged in 24 hours a day, seven days a week is the norm, many of us have become dependent on our digital connectedness. We expect answers to our emails within 24 hours, replies to our texts within minutes, and responses on chat within seconds – and when we have to wait longer, we get anxious. As author Barry Carter reminds us, it's important to be aware of these trends and how our behaviors have molded to our rapidly changing digital world. To learn more about how he's dealing with connectivity expectation and dependance, click the link above.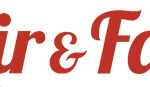 YOUR ABILITY TO FOCUS HAS PEAKED – HERE'S HOW TO STAY SHARP | Nir Eyal + Chelsea Robertson
Researchers have now discovered that our attention is made up of two separate processes: our ability to focus and our ability to block distraction. Contrary to what was previously thought, these two processes are almost entirely independent of each other, yet both are needed equally in order to have focused attention. As we age, we retain our ability to focus, but lose our ability to suppress distraction. Read on to find out how you can improve both your ability to focus, as well as ignore pesky distractions.

MOOD-BOOSTING MORNING ROUTINES WE BORROWED FROM TOP ENTREPRENEURS |  Bridget de Maine
Mornings are usually not everyone's favorite time of the day, but they can be the most productive. Not a morning person? Well, according to behavioral psychologist Dan Ariely, the first two hours after waking are in fact your two most productive hours. Too often we waste these crucial hours browsing social media or feeling tired and sluggish. Fortunately, with the right routine, bad mornings can be a thing of the past. Read more to learn about how these successful entrepreneurs start their day the right way.