Freedom for iOS
Blocks content in both websites and apps!
Have you sat down to work, only to be distracted by your phone or tablet? Freedom for iOS enables you to block both websites and apps on your iPhone, iPad, and iPod Touch (iOS 9+).
Block Distracting Websites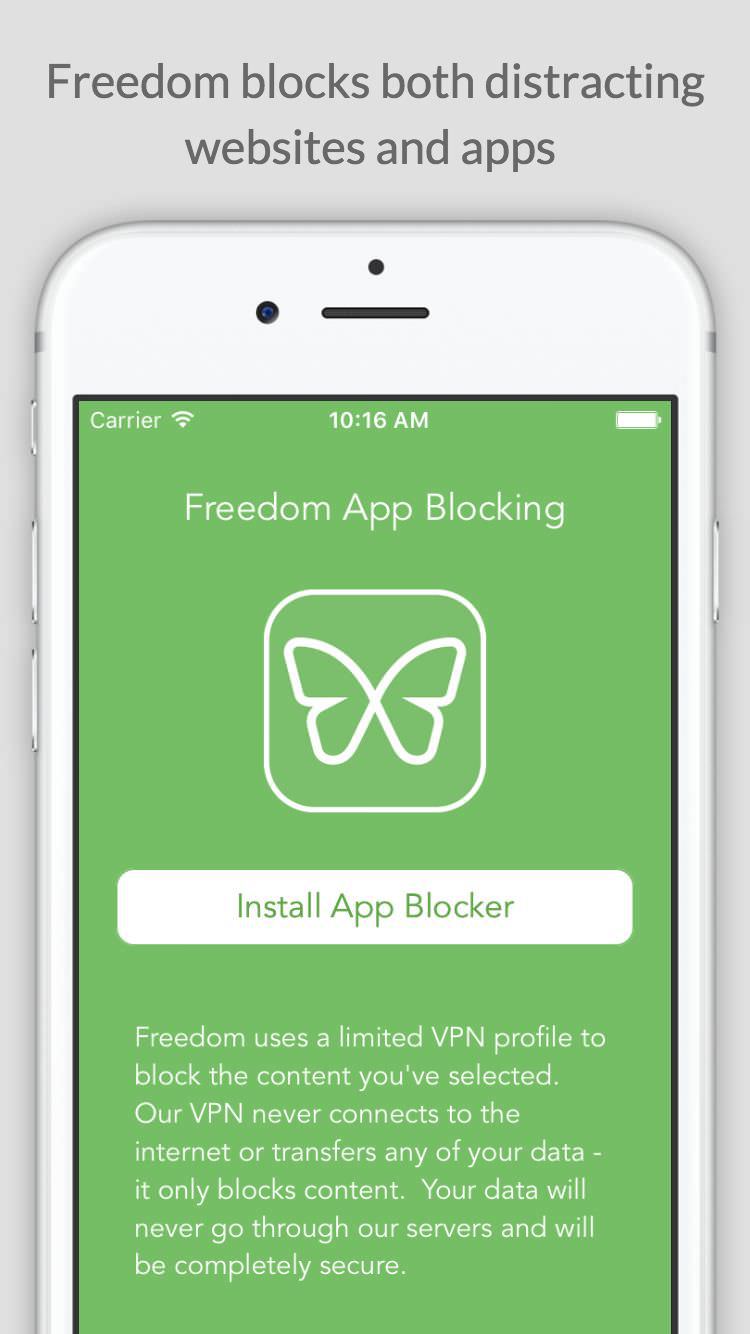 Freedom Even Blocks Apps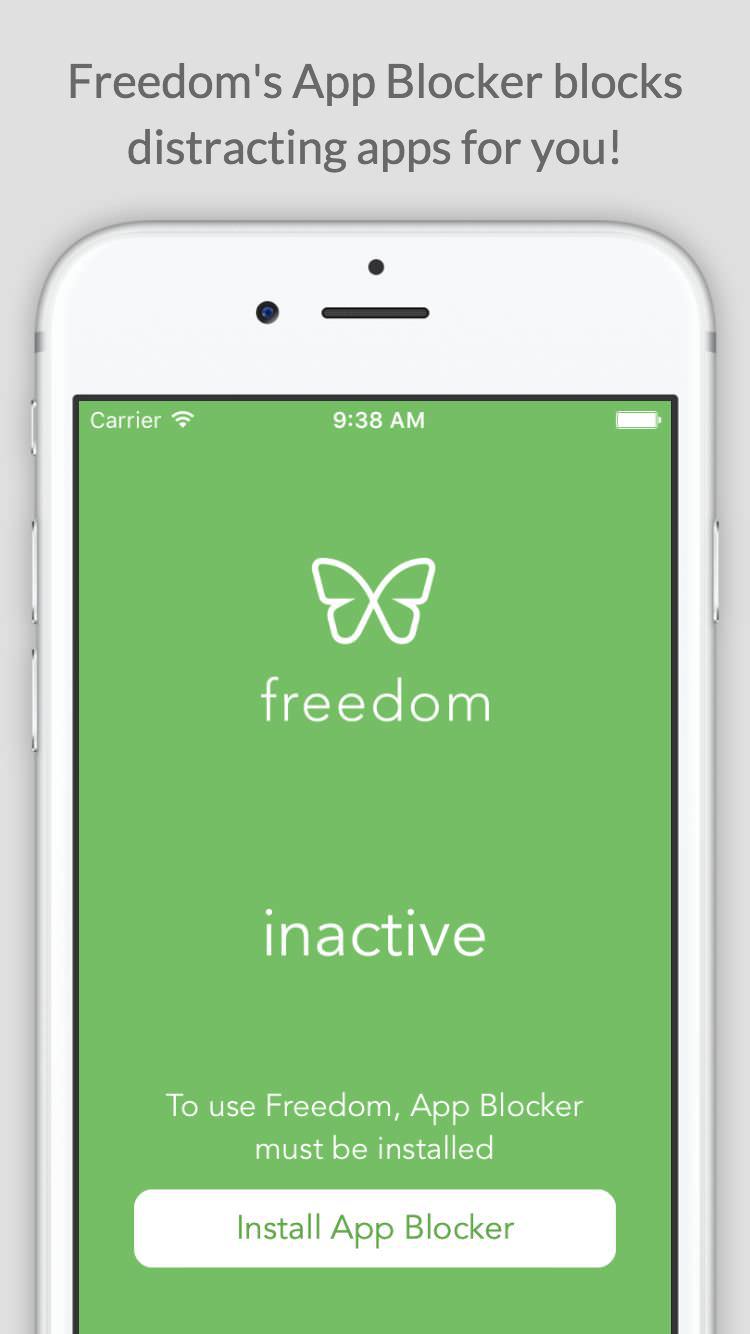 Build Habits with Locked Mode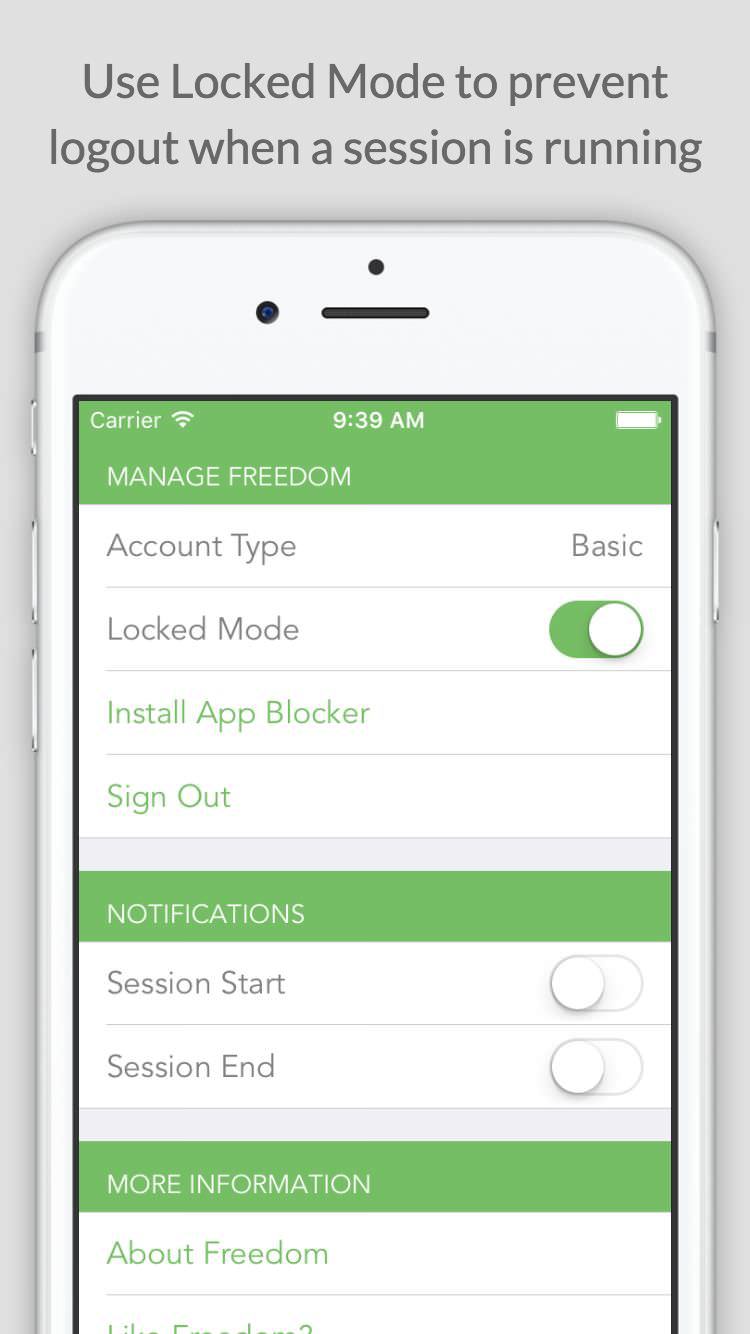 Freedom is Fast and Secure
Freedom 2.0 - A Huge Improvement
With our iOS 2.0 application, blocks are immediate, and do not require a VPN connection. We use Apple's Network Extensions technology to install a "Limited VPN" that blocks content on your phone, where it is fast and secure, and never sent to our servers
Manage In-app, or from the Freedom Dashboard
The Freedom Dashboard is your control center, and we've designed it to be intuitive and easy to use. At the Freedom Dashboard, you can set up and select your blocklists, add devices and create schedules. And of course, you can start your Freedom sessions from the dashboard or directly from any of your devices.
Features that Make You More Productive
Covers all your devices - no need to pay per-device
Blocks apps and websites
Start blocks from the app or the Freedom Dashboard
Schedule sessions to build great habits
Locked Mode keeps you honest
Get started with Freedom for iOS