Freedom to write.
Every day.
Freedom blocks distracting websites and apps so that you can focus on what matters most.
Join over 3,000,000 best-selling authors, editors, freelancers, and entrepreneurs who rely on Freedom for focus and productivity every day. Try Freedom today for free - no credit card required.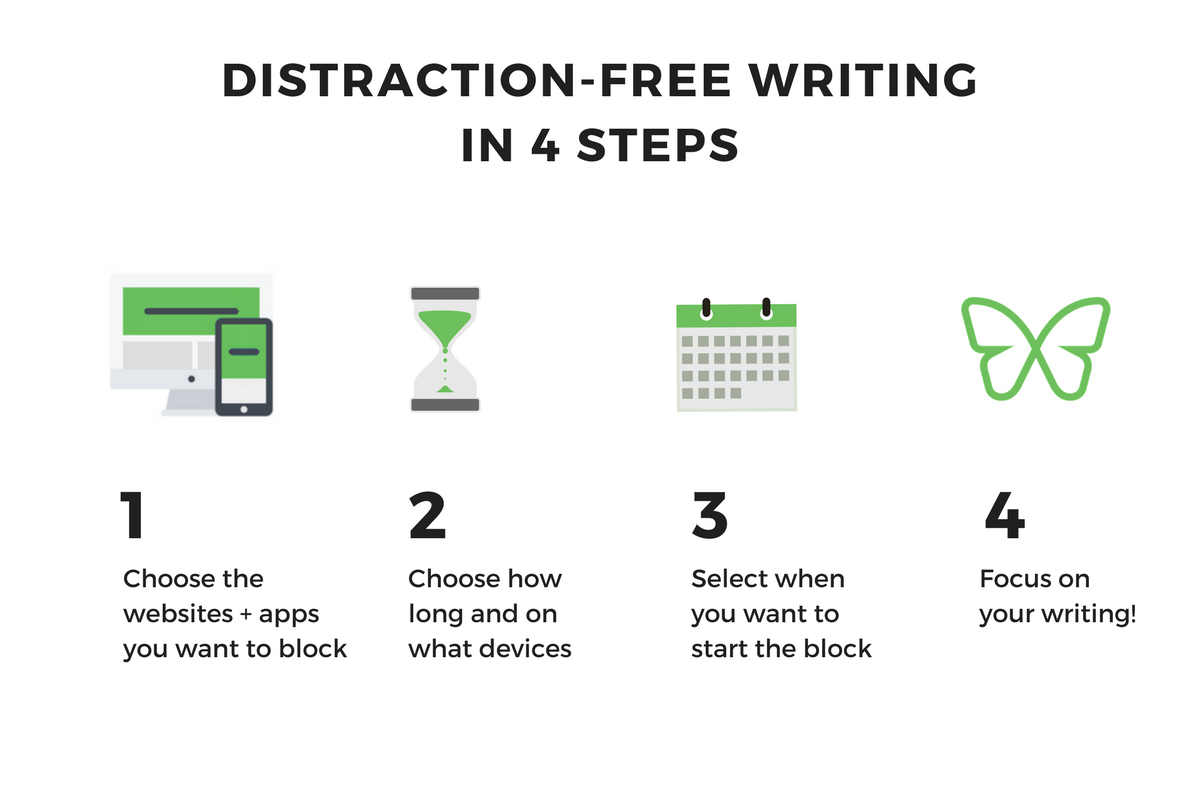 ---
Cover all of your devices with Freedom

Freedom blocks distractions across all your Mac, Windows, Android, iOS, and Chrome devices so you don't have to fight off the temptation of distracting pings, notifications, headlines, and emails. Block what you want, when you want, across all your devices.

With Freedom you can even schedule blocks in advance or create recurring blocks to help make productivity a habit.
---
Writers who rely on Freedom: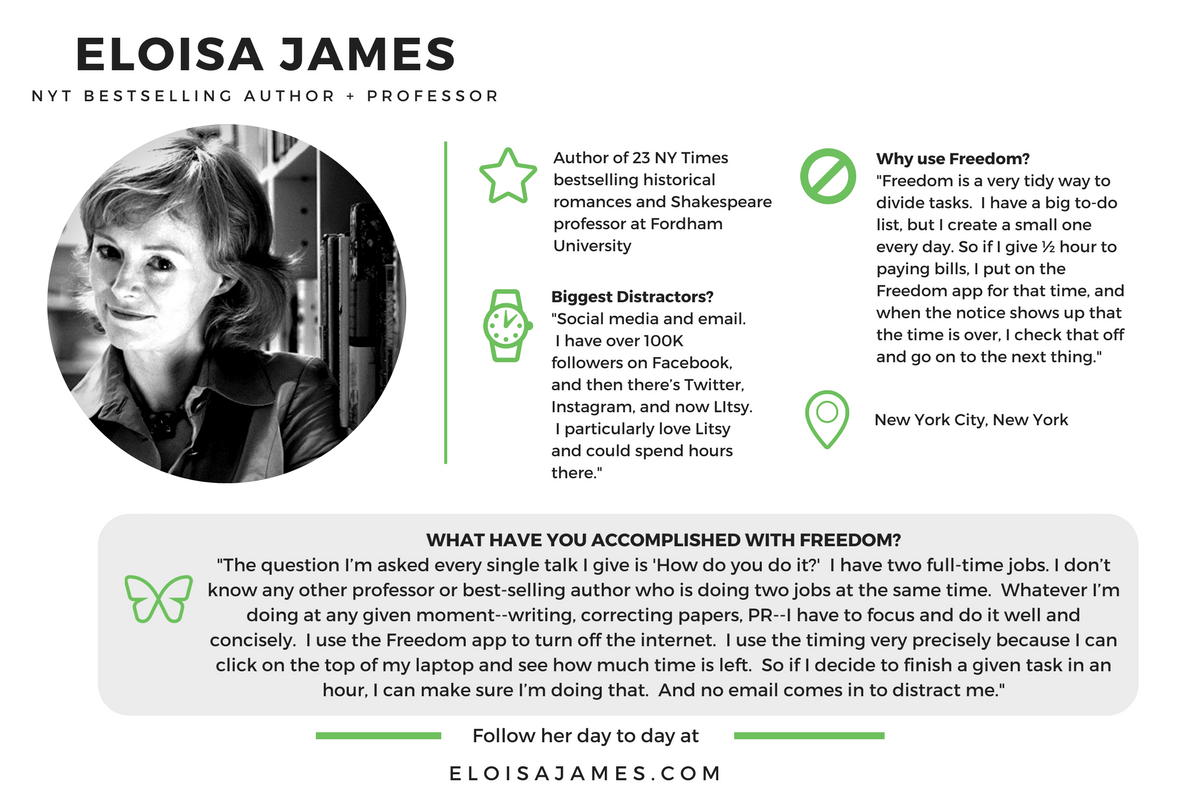 ---
"I love Freedom. If I ever finish writing my book, this is why."
- Naomi Klein, author of No Logo, Shock Doctrine, and No is Not Enough: Defeating the New Shock Politics
---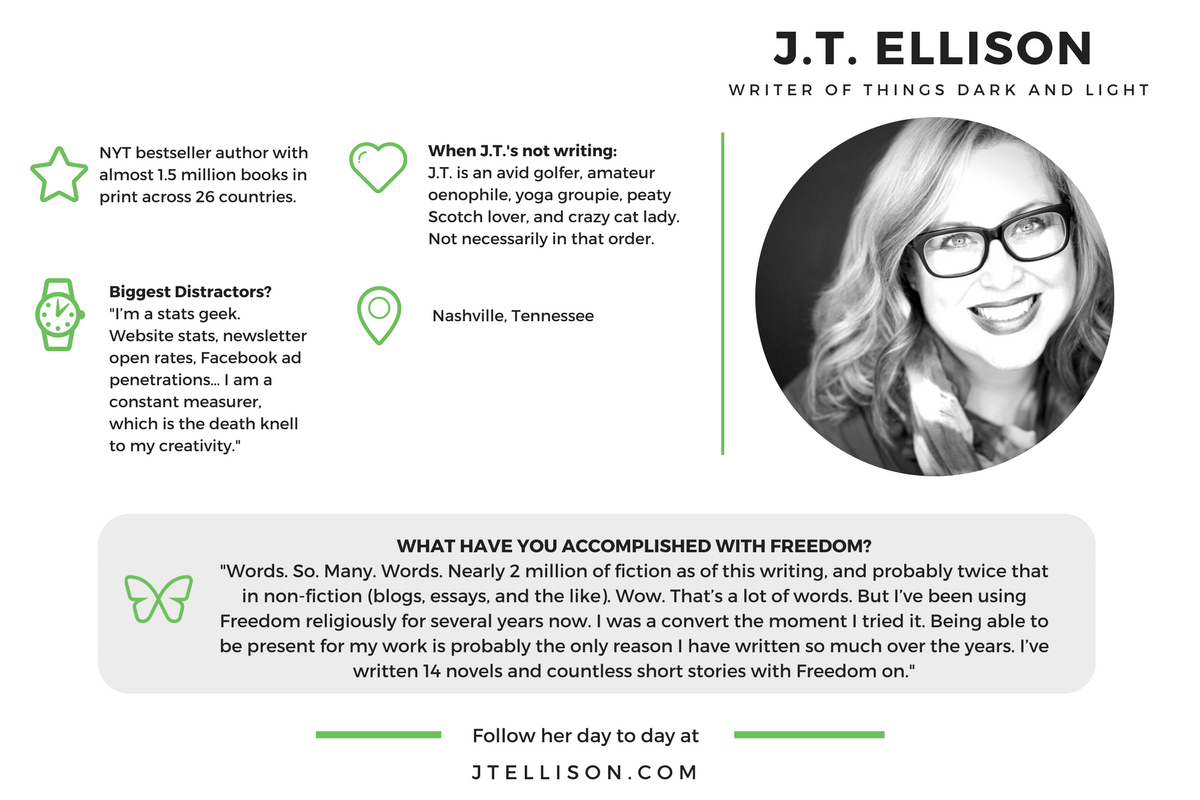 ---
"Before I found Freedom I bought a cheap electric typewriter from Staples so I could produce a draft without constantly cycling between my word processor and YouTube. Sustained attention to text is the only way really good ideas happen."
- Alexander T. George, writer for Popular Mechanics, Wired, WSJ, Dwell and Outside
---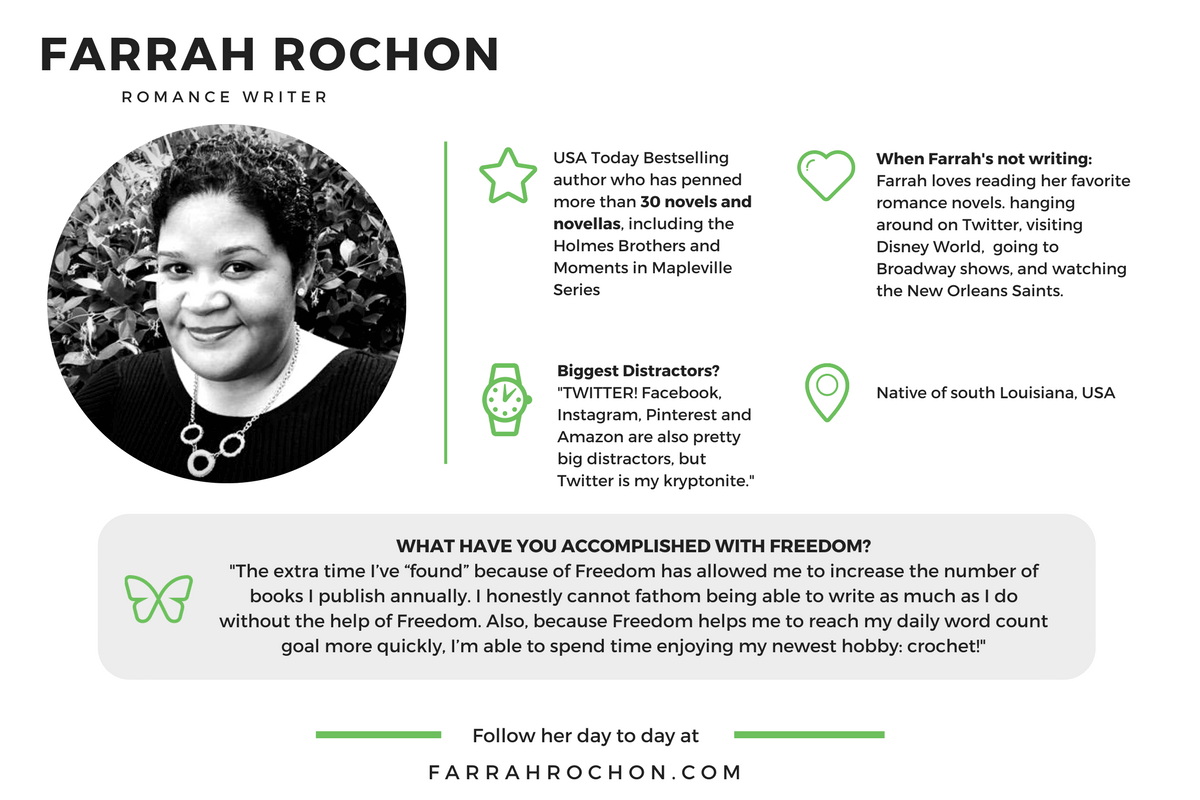 ---
"After downloading Freedom, I'm much more productive"
- Emily Mandel, author of Last Night in Montreal
---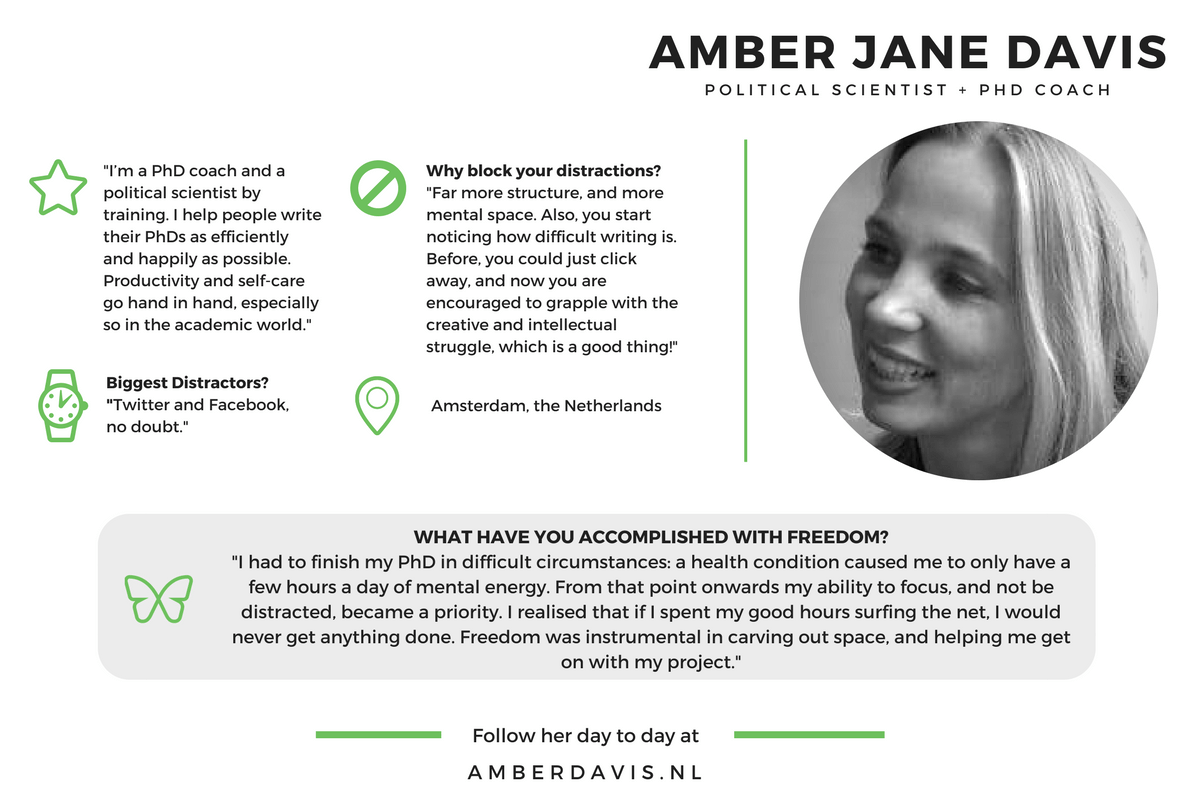 ---
Q: What have you been able to accomplish while using Freedom? A: "My deadlines. These include hundreds of illustrations for the game Munchkin, along with my online comic strip, Dork Tower, and much, much more. My first kids' book was begun and completed directly due to the extra hours every day Freedom game me."
- John Kovalic, cartoonist, illustrator, and writer of Dork Tower
---
---
Reach your writing goals with Freedom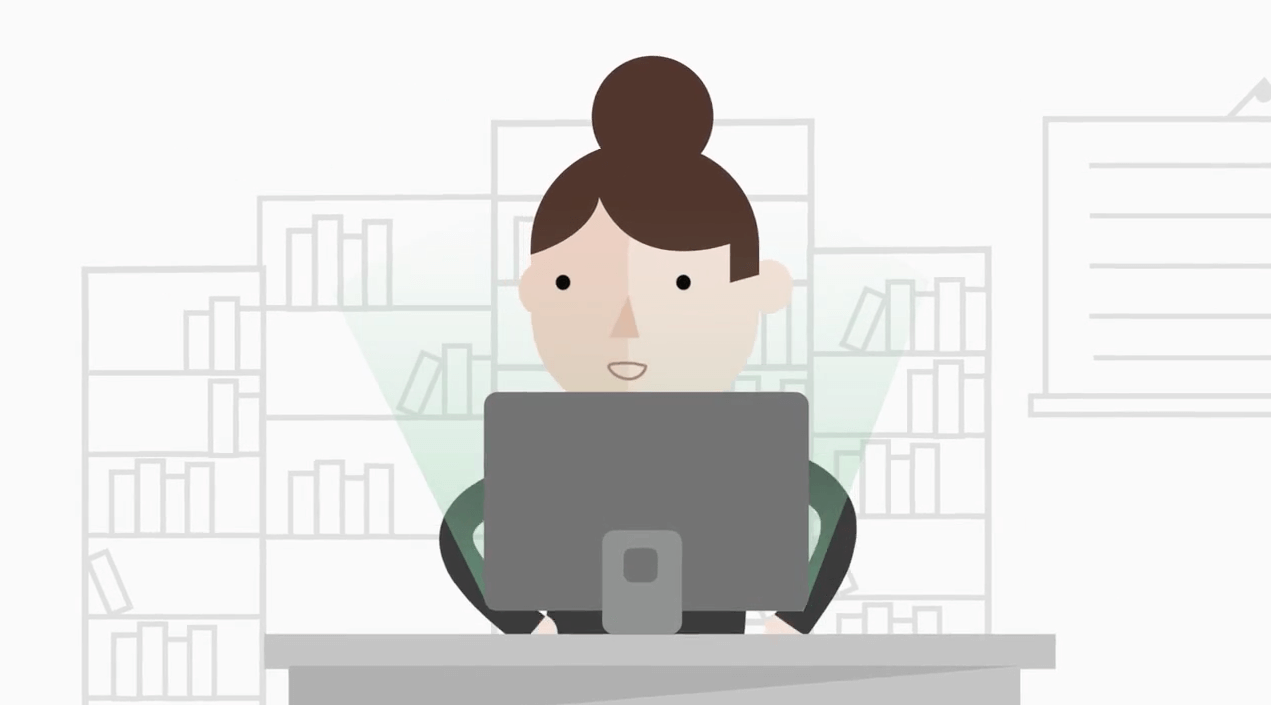 Get started now
Try Freedom today for free or get Freedom Premium and cover all your devices for less than $3.50 a month.


Stop being distracted by your technology.
Give yourself the Freedom to focus on what matters most - your writing!