YouTube is arguably one of the most addictive sites on the internet – and not just because it's the official home of the internet's cat videos.
Part of YouTube's mass appeal is that it doesn't discriminate: there's a Youtube channel for everything. You can use it to learn to cook, take part in exercise classes, learn from the world's brightest minds, gossip about people you know (and people you don't), and ironically, figure out how to be more productive.
These are just some of the more mainstream and vanilla YouTube communities. YouTube can also get weirder and darker than you can ever imagine.
Both sides of the site encourage compulsive behaviors among all people, but particularly among teens and kids.
If you don't watch YouTube, you quickly find you're missing out. The newest dance craze, the phrase everyone's saying, and a whole host of references fly right over your head.
Google acknowledges the monster it created and started building tools to help its users understand how much of their day those videos eat up in minutes. In 2018, Google launched some digital wellbeing tools like counters, break reminders, and more control over notifications.
But none of those tools is secure enough to keep you out of YouTube, particularly if you are one of its more enthusiastic users.
That's why we recommend blocking YouTube completely during hours when it doesn't serve you. Keep reading to learn why it's so hard to hit pause and how Freedom can help you stick to your promise of 'just one more video.'
Why One YouTube Video Leads to Five More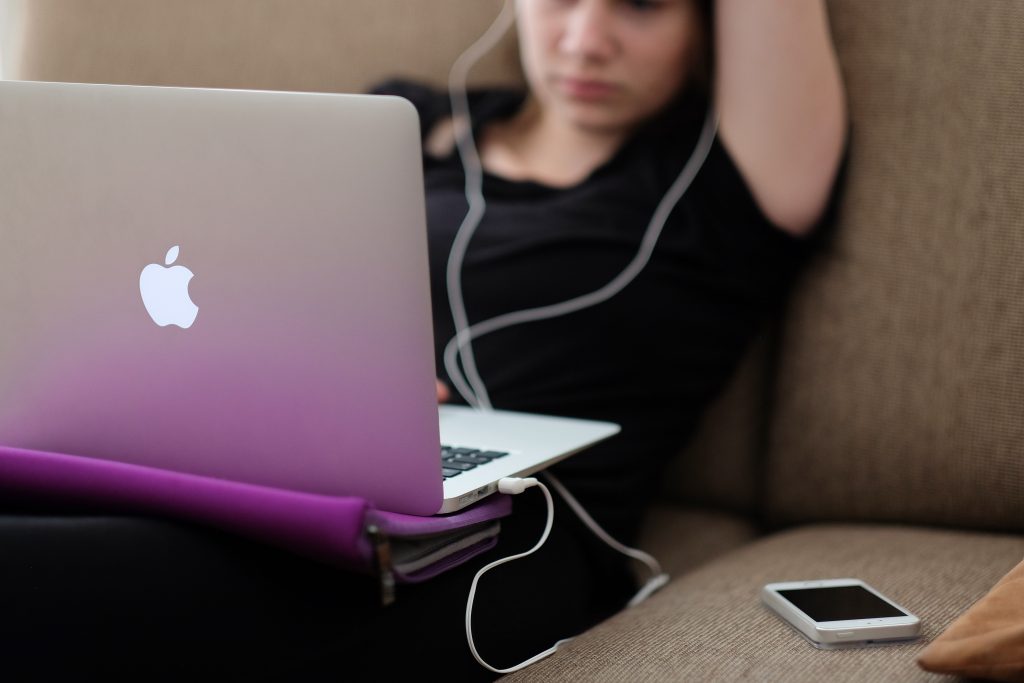 You only logged on to watch a quick tutorial. That was two-and-a-half hours ago. Where has your day gone?
YouTube baked its addictive properties right into its user experience. YouTube's search and AI functions recommend new videos with incredible precision both on its main site and the YouTube app. If that wasn't enough, there are the auto-play features that start the next video in the queue – and there will always be another new video in the queue.
And YouTube's efforts to get more views don't go unrewarded. The site has 1.9 billion monthly users (who log-in), and it reaches more 18-49 year-olds than any traditional media (TV) network.
People watch more than 1 billion hours of videos a day, which beats both Facebook and Netflix – combined. And 70 percent of hits come from mobile devices (which travel everywhere with you, including to the bathroom).
YouTube is an incredible resource and often a force for good. It enhances knowledge, provides an open source of information, and teaches people new tasks for free. A 2018 study published in "Computers in Human Behavior" found that YouTube use tends to be more measured among those who use it as a source of knowledge.
But the researchers also found those who turn to it for entertainment tend to demonstrate compulsive use more often.
Yes, YouTube's democratizing properties also come with a darker side, particularly for young people.
The Darker Side of a YouTube Habit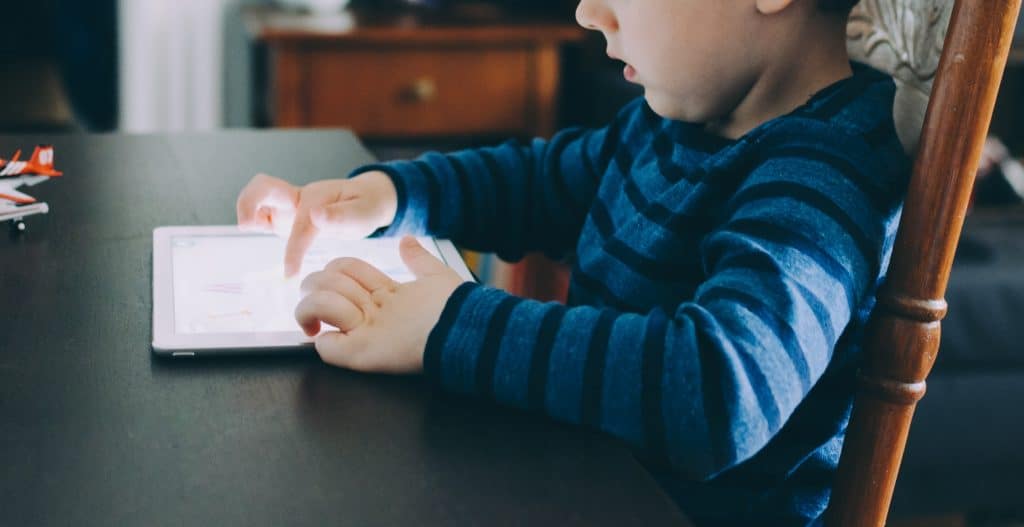 People of all ages use YouTube, but in recent years, we have seen a pattern of kids and teens struggling with binge-watching and excessive use. Just ask the teen author, Eva Lott, of this op-ed in The Guardian. The constant stream of content from Youtubers and the social pressure to keep up leaves many young people watching videos and browsing comments for hours each day. If they can't keep up, their classmates notice. But keeping up increasingly turns into compulsive internet use.
According to Jeff Nalin, a psychologist and co-founder of the Paradigm treatment center for teens, compulsive internet use and depression go hand-in-hand for more and more of today's teens. It's both a way of staying socially relevant among their peer groups, and for some, YouTube is a way to switch off from their lives.
Psychologists who specialize in addiction increasingly notice that YouTube becomes a numbing agent for the difficulties of growing up.
Unfortunately, leaving the internet completely behind isn't an option for kids and teens struggling with mental health and screen time. The most sensible option is to learn skills to use the internet in a way that complements their mental health.
How to Block YouTube on Your Computer (Mac + Windows)
Do you want to limit your (or your teen's) access to YouTube and retake control of your screen time? Freedom makes it easy to log-out and stay there.
To get started, log in to your Freedom account on your browser or the desktop app.
From there, you'll find yourself in My Sessions. To block YouTube, you'll need to add it to your Block List.
Click Add a blocklist and name it to begin. Then, click on the plus sign next to YouTube or type in the site manually.
If YouTube is the only site you want to limit, click Save.
Want to block all video sites? Choose TV/Video. To keep yourself away from Facebook video, select the Social button, too.
Once you are satisfied with your list, scroll back up to your session. Check the box by your new block list to select it. If you have the Youtube desktop app, be sure to also check the Apps box, too.
Now, set up the duration of your blocking session. Do you want to block it for a few hours or more? When do you want your session to start?
To block YouTube right now, use the Start Now function. To block it later, then use the Start Later function.
When you are happy with the settings, click Start to either begin your blocking session or schedule it.
Use Recurring Schedules to Manage Your YouTube Habit
Do you want YouTube blocked during specific times of the day? Use Recurring Sessions to create a hands-off schedule. You'll select your start and end times and the relevant days before saving your session.
Recurring Sessions are great for those who want to stay away from YouTube at work or school. You can also block it at night to resist the temptation to watch videos until 3 AM.
To fully manage your YouTube use, you can set up several Recurring Sessions that match your schedule for that week.
Freedom's Recurring Sessions are also a great tool for parents because they give you control over your kids' and teens' YouTube use. You could even go as far as to only allow access during certain hours of the day if you're particularly worried about their screen time.
Important Note: Freedom won't monitor what your children watch or how many minutes they spend on each channel. It only blocks access to the site as a whole.
How to Block YouTube on Android
Carrying YouTube around in your pocket means you have access to entertainment as long as you have battery power and a data connection. Seventy percent of YouTube views come from mobile apps.
Freedom's Android app makes resisting the temptation of YouTube simple.
Download the Freedom app from the Play store and log in with your Freedom credentials.
You'll find the menu on the bottom of the screen. To start, choose the Blocklists button (the badge). The Blocklist function on the app is simple. If you want to block the YouTube app, tap MANAGE. Choose YouTube from the list of applications and toggle it to the right to switch it on.

If you want to also block the site itself (a good idea for kids' phones), tap the + sign at the top of the screen. You can choose YouTube, TV/Video, and add a domain not already found on the list. Then, tap Save.

To start your session, you can choose from Start Now, Start Later, or Recurring.
Start Now will turn off Reddit from right now and last as long as you want. You'll set the length by tapping Length and entering the number of hours you want to stay away from the app, and then tap Start Session.
Start Later allows you to choose the start and end time and add it as a once-off blocking session to your schedule. The blocking session will automatically begin at the time you schedule it – you don't need to log back in.
Recurring Sessions block YouTube between set hours on select days. For example, you can block YouTube from 7 PM to midnight Monday through Friday to stop kids from watching videos at bed time.

Can You Block YouTube on iOS?
When Freedom launched in the Apple App Store, iOS users could use Freedom to block the YouTube app.
However, Apple changed its app store development requirements, which led to Freedom's removal from the store. We're back, but we only block websites on iOS Safari on your iPhone, iPad, and iPod Touch.
You can still find our app listed in the store. However, you can only use it to block sites on Safari. Our iOS app won't block access to your apps.
Build a Healthy Relationship with YouTube
YouTube is an incredible tool that's both entertaining and educational. However, the combination of YouTube's algorithm with the sheer amount of content means many people lose hours of precious time to watching just one more video.
Freedom blocks both the YouTube site and the app to help you limit your screen time. Use it to feel more present, be more productive, or help your kids build healthy internet skills.
Don't worry, all the latest uploads will be there when you log back in.