How to block apps on iPhone
Why you should block apps on your iPhone
Smartphones can be great, but too often they seem to control us rather than the other way around. If you're like me, your phone is almost constantly buzzing with a variety of notifications giving you updates, messages previews, news alerts, etc. – all of which grab my attention and often steal me away from what I'm currently doing.
A quick notification letting me know someone has started a Live Story on Instagram can leave me wasting minutes and then hours scrolling through my newsfeed.  It's a temptation that is hard to resist, and unfortunately it's what many of these platforms are designed to do.
And once you're distracted, research has revealed that on average it takes 23 minutes to get back on task. Another recent study also found that the mere presence of your phone – even when you're not using it – has the ability to distract and inhibit your performance. So it's easy to see why so many of us are having trouble focusing with all the interruptions our apps are constantly sending us.
Luckily, we've created a complete guide on how to block all of your most distracting apps and regain control over your iPhone.
---
How to block apps on your iPhone
Turn off your iPhone app notifications.
The first part of the problem with distracting apps is their incessant push notifications that break your concentration and steal your focus away from what you're doing.
First, go to Settings > Notifications. From here you should see a long list of all your apps. Next, select an app whose notifications you would like to disable.

If you would like to turn off all notifications for that app, simply slide the button under "Allow Notifications.

If you would like to customize the notifications an app can send you, then you can customize under options under "Badge App Icon," and "Alerts."

Then repeat the same process for all the other distracting apps on your list.
Block apps with Freedom.
Now that you've turned off your notifications, it's time to block time-wasting apps. Of course we're slightly biased, but Freedom is a great way to block all your most distracting apps. Freedom is an app blocker, but can also block websites or the whole Internet if you need to block distractions across all your Mac, Windows, and iOS devices.
It's simple. Sign up for an account at

Freedom.to

(it's free!) and install the Freedom app on your iPhone, tablet, and/or computer. 

Once Freedom is downloaded and installed, either select to block apps from Freedom's pre-existing blocklist (Option 1,)  or create a custom app blocklist (Option 2) and then follow the guide below.
---
OPTION 1: How to BLOCK APPS USING FREEDOM PRESET LIST

On your Freedom Dashboard, click "Add a blocklist."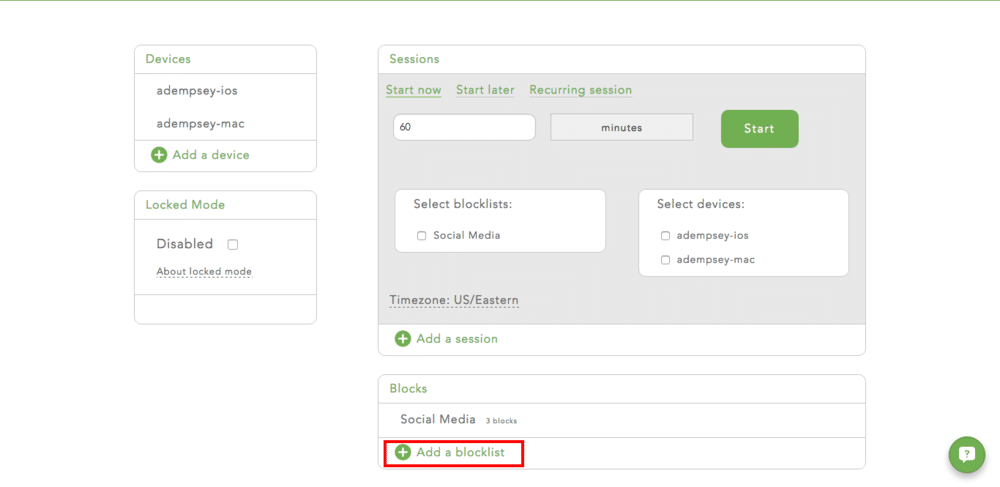 When the menu expands,  you'll see a number of preset blocks.

The presets contain URLs of both apps and websites for each site (Amazon, Facebook, Gmail, etc.)

Select any of these presets that match apps you want to block.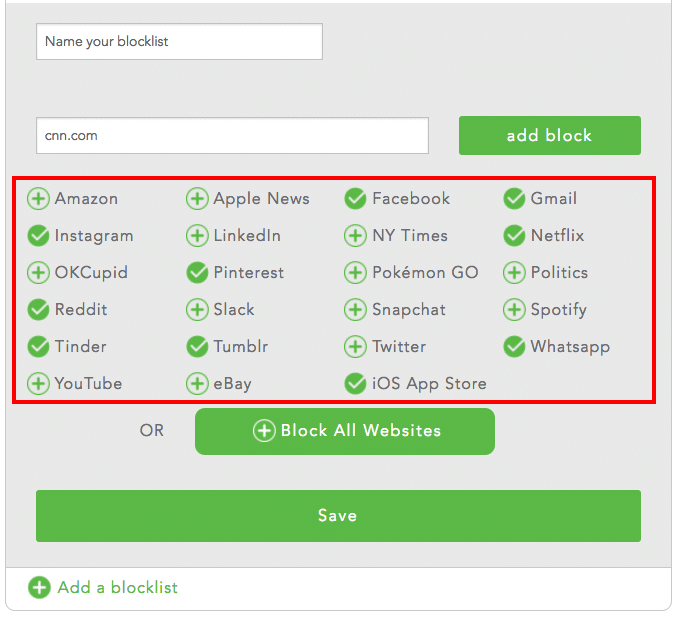 Name and save your blocklist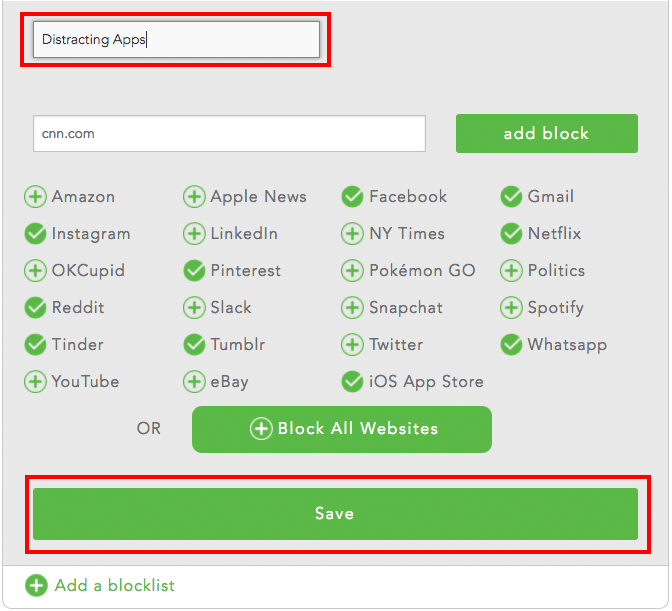 Under "Sessions" on the Dashboard:

 Select your new blocklist – (i.e. "Distracting Apps")
Under "Select Devices", select your iPhone (make sure you're logged into the Freedom app on your iPhone)
Set the length of your block session and click 'Start.'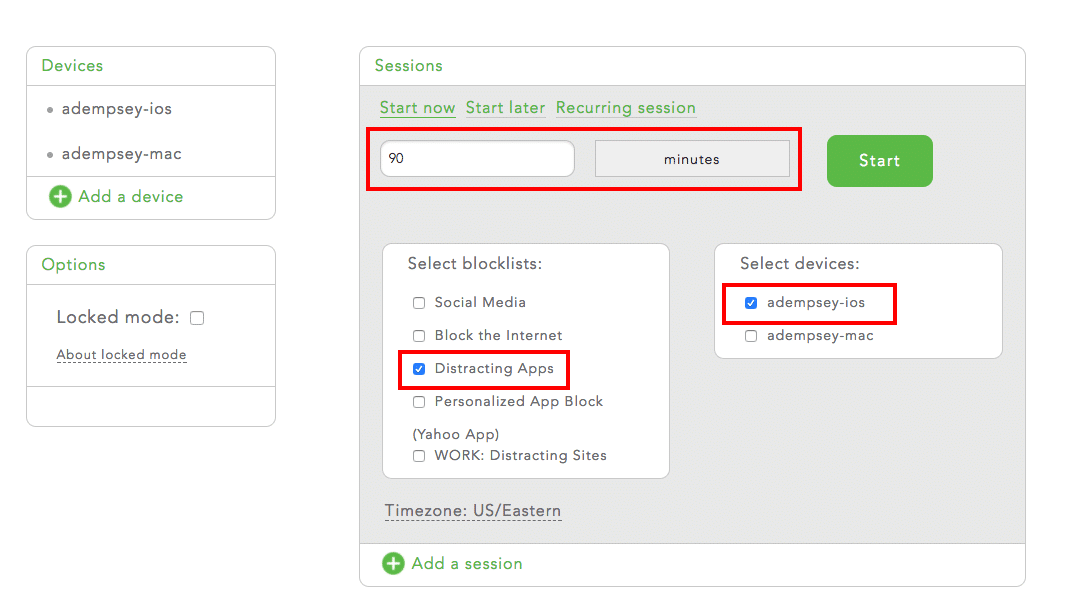 ---
OPTION 2: how to BLOCK AN APP THAT'S NOT ON THE FREEDOM PRESET LIST
If the app you'd like to block isn't listed as a preset, you can add the app's website to your blocklist.

First, select "Add a blocklist"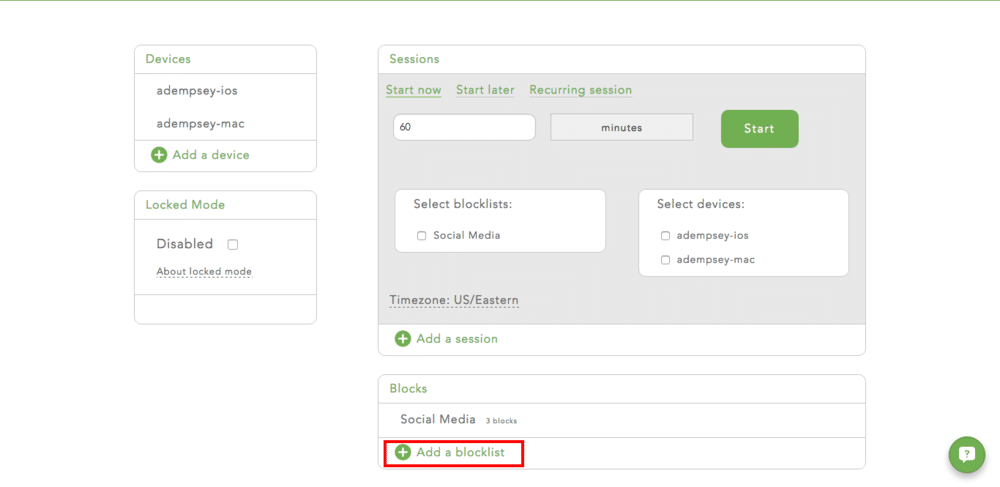 When the menu expands, select any apps that you wish to block from the preset list, and then you can add any others you wish to block.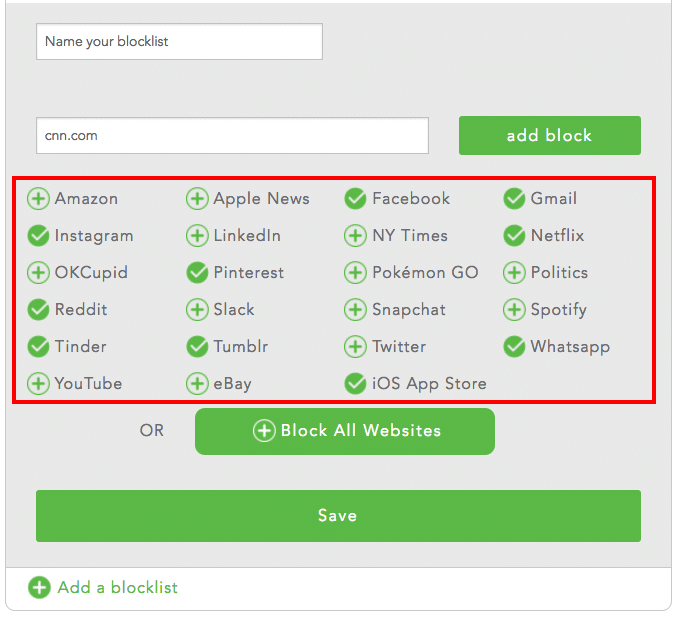 To add a new app to block, enter the URL of the app into the box above the preset list.

For example, if you wanted to block the Yahoo app, you would enter yahoo.com into the field that looks like this:


Then, click "add block."

Your newly added block should appear above the preset list.

Then name and save your blocklist.

Under "Sessions" on the Dashboard:
Select your new blocklist.
Under Select Devices, select your iPhone (be sure you're logged into the Freedom app on your iPhone)
Set your session duration and click 'Start' or start from the Freedom app on your iPhone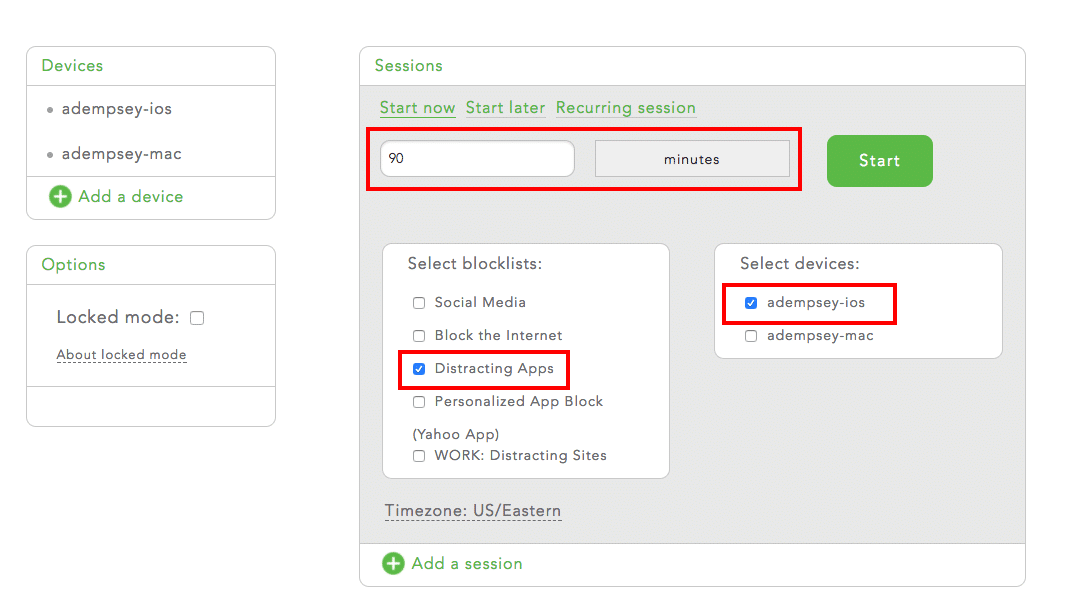 ---
COMMONLY USED APPS TO BLOCK:
Don't know the URL for the app you want to block, or the block isn't working?   Sometimes apps use different addresses than the website – so if you can't figure it out, we can help you. Here's a list of  URLs for popular apps:
WEBSITE/ APP
URL
Buzzfeed
buzzfeed.com
Washington Post
washingtonpost.com
ESPN
Go.com
espn.com
Vine
Vine.co
Vine.com
Reddit
reddit.com
redditblog.com
reddit.tv
BBC
bbc.com
bbc.co.uk
YikYak
yikyakapp.com
yikyakapi.net
Whisper
whisper.sh
tigertext.me
WhatsApp
c.whatsapp.net
s.whatsapp.net
v.whatsapp.net
CNN
Cnn.com
Guardian
guardianapis.com
---


For more information on Freedom or any further questions regarding app blocking – read our app blocking support article.