Far and away the most popular new game of 2018, Epic Games' Fortnite Battle Royale is proving to be both fun and addicting.
With millions of players, popular livestreams and Youtube videos, people are spending countless hours playing and watching Fortnite – hours that they could be using to be more productive! Ok, we won't judge – enjoy your Fortnite time – but many of you have written in asking how you can block Fortnite on your computer when it comes time to get work done. So we've put together a quick article to get you started. These instructions work on both Mac and Windows computers.
How to block Fortnite on your computer
Step 1 – Launch Freedom on your computer
The first step – if you're not a Freedom user – is to sign up and get Freedom running on your Mac or Windows computer. Freedom can block all sorts of distractions (websites, the internet, etc.) – including desktop apps. Marketing pitch over! What we're going to do is use desktop app blocking to block Fortnite – so start Freedom on your computer. 
Step 2 – Select the games to block
Now that you've got Freedom installed and running on your computer, the next step is to use Freedom's "Desktop App Blocking" to block Fortnite. Open Freedom and select "Manage Blocked Desktop Apps" – you'll see a little window open up and you can choose which apps you'd like to block. For Fortnite – we're going to choose the "Epic Games Launcher" and "Fortnite Client."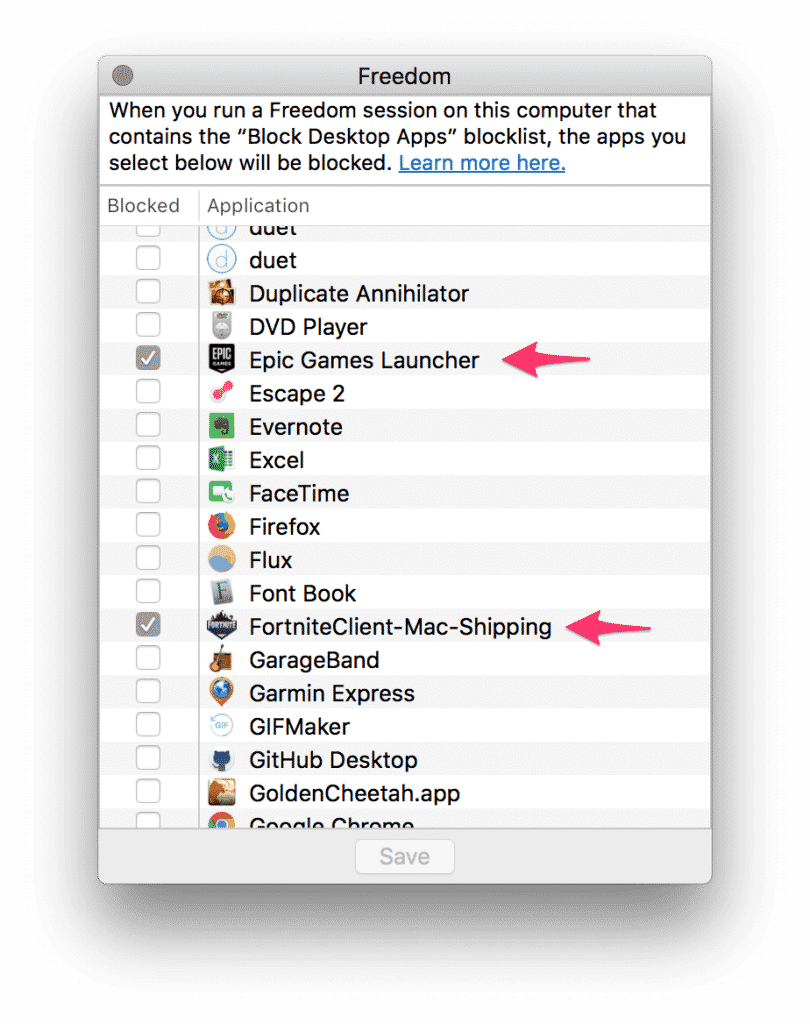 Handy note – you can use Desktop App Blocking to block any other games – so you an also add Steam and other games/game launchers.
Step 3 – Turn on Fortnite Blocking
For the final step, you're going to start a Freedom session that blocks desktop apps. You can start a session immediately or schedule one at a later date and time. You can even make the schedules recurring if you want to limit yourself every day, etc. Just add "Block Apps" to your Freedom session and it will turn app blocking on for you.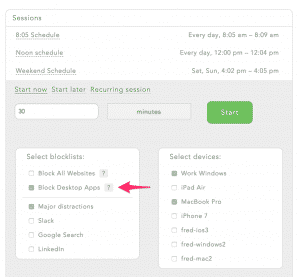 Hold yourself accountable when blocking Fortnite!
Now that you've blocked Fortnite, did you know your can use Freedom's advanced controls to keep yourself accountable? Just turn on "Disable Quit" in the Freedom options and you won't be able to stop your blocks while they are running! This is a great option for parents or schools as well.
It works on iPhone and iPad as well!
If you want to block Fortnite on your iPhone and iPad, then just add epicgames.com to your list of blocked websites.